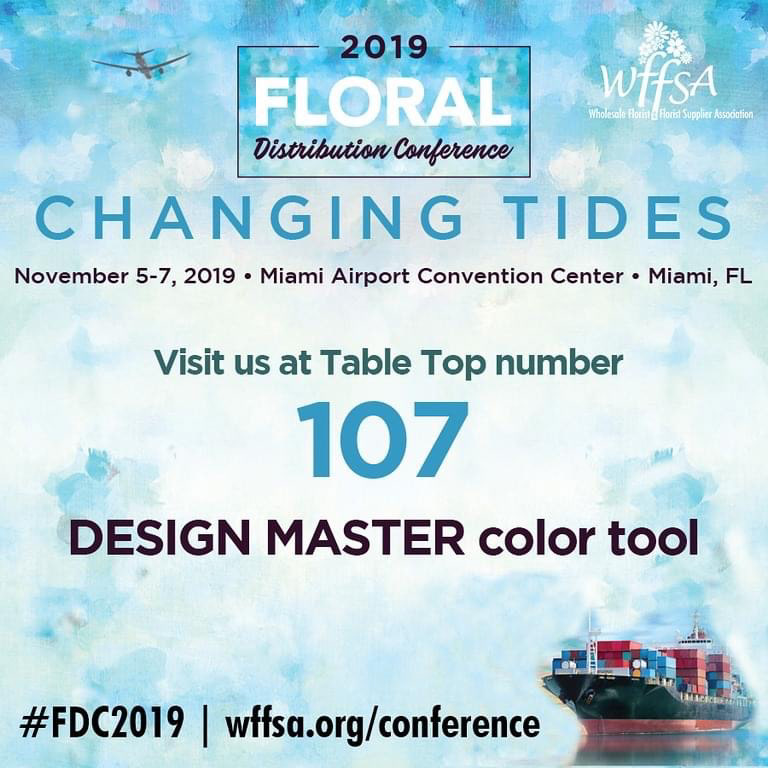 During my time working at an association management firm, I had the privilege of working with the Wholesale Florist & Floral Suppliers Association (WF&FSA). The organization hosted an annual conference where the international floral industry came together under one roof. It was easily the most beautiful conference I've ever worked on at the firm. 
Being an association that catered to a visually attractive industry, its members were very active on social media, especially Instagram.  Tapping into this fact for the annual conference took a little creativity. Our show never had an issue of attracting suppliers to our show, distributors, on the other hand, not so much. I wanted to think of a way to get our brand in front of our suppliers' distributors and use the suppliers to do it. 
I had the idea of creating personalized graphics for our suppliers to display on their social media channels. It's great for them because they can let their customers know they have a booth at our show and see them. It was great for WF&FSA because it let distributors know they could meet with their various suppliers at our show. A bonus was letting other suppliers know this is where their competitors are and therefore, where they should be.
Each registered supplier received a custom made graphic for them to use on social media, and many of them posted it, tagged the association, and used the hashtag. As new suppliers registered, they began to email me for their custom graphics right after. Their social media teams loved having content to promote their booth already made for them. See the images below for examples of how suppliers used the graphics on Instagram.
Contact me today to see how we can utilize the followers you already have to expand your reach.